Translational Research Informatics
Department of Medical Informatics
Addressed Issues
Our work group explores the researcher's needs for infrastructure in translational research. We focus on procedures of data integration, data stewardship, data visualization and legal aspects of medical research. This is strengthened by collaborations with various national and international research groups that collect a wide range of data types. Applying international standards and tools, requirements-driven solutions are being sketched, discussed, iteratively implemented, and evaluated. Methodological core area is the coverage, analysis and annotation of data sources and workflows as well as their assessment, curation and integration. Furthermore, we focus on tools for coverage and visualization of data ("Bring the analysis to the data.") In this, current tools are applied and customized that allow the simple embedding and use of R-Scripts on proprietary data sets – next to more advanced visualization capabilities. The systematic analysis of data sources, their incremental improvement and tools to discuss the data with the different stakeholders are essential steps towards a sustainable data stewardship along the FAIR guiding principles of data management.
Research Target
Integral for our research approach is the close cooperation with pre-clinical and clinical researchers. The set of tools and methods grows subsequently by participating directly in interdisciplinary translational research projects in different clinical areas as well as methodological areas in biomedical informatics and social sciences; e.g. MyPathSem (BMBF), MTBReport (VW Stiftung) or SFB1002 (INF), SFB1190, SFB 1286. All group members are involved in teaching, internship and management of bachelor-, master- and PhD-theses. A vivid national expertise exchange takes place via the German medical Informatics association (GMDS) and the TMF – Technology, Methods, and Infrastructure for Networked Medical Research as well as in cross-sectional projects in huge funding initiatives like e:med or the MI-Initiative. International exchange in the work group's core areas is practiced e.g. through hosting of international guest researchers, active participation in the works and events of the i2b2 tranSMART Foundation and its antecedent organizations as well as in international research data management networks (e.g. RDA).
Operational Targets
Identifying requirements for improving biomedical research, setting up, customizing and testing adequate infrastructure components.
Preparing the GCP-validation and go-live through sustainable service partners like the UMG MeDIC.
Team
Our group is led by Prof. Dr. Ulrich Sax, an experienced medical informaticist with a strong international background in Biomedical Informatics, Computer Science and long term experience in operating medical computing centers. The group comprises several computer scientists with a solid background in biomedical informatics and project experience. The team is continuously supported by student assistants. Additionally, internships and bachelor's and master's theses are being motivated, designed and supported by this work group. Furthermore, the team members are involved in several interdisciplinary research projects and work groups of the GMDS and TMF.
Deputy Head / Scientific head Translational Research Informatics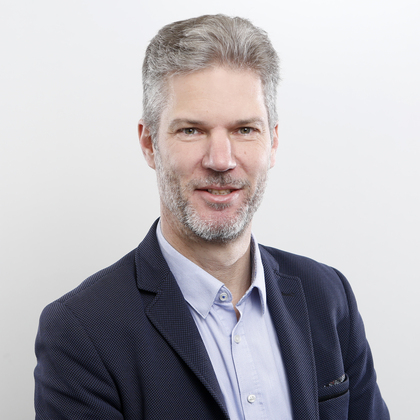 Translational Research Informatics